Cantina Mariachi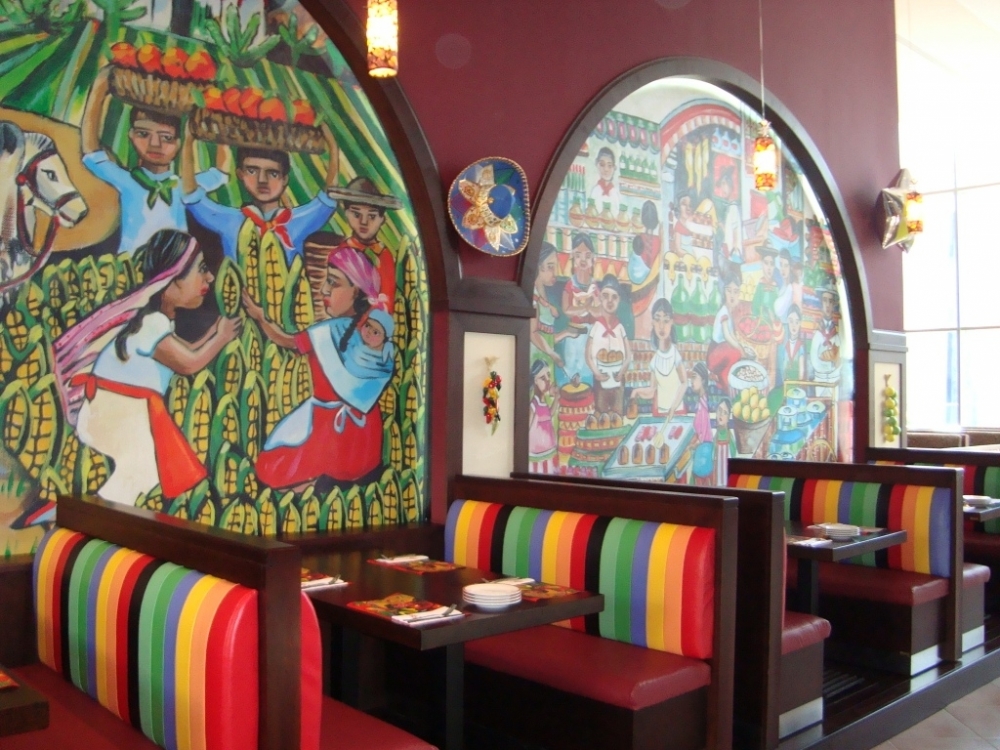 Cantina Mariachi has been Mexican food's pioneer franchise in Spain since 1992.
Entering one of our restaurants is like stepping inside a genuine piece of Mexico where fun and surprise are guaranteed.
Our "cantinas" reflect a lifestyle filled with optimism, fun and perfect atmosphere to be enjoyed in good company.
For lunch, the menu has been created with the help of leading chefs who have managed to combine the best of Mexican cuisine with our own personal touch: this what we call the "Cantina Mariachi" touch, the very thing that has made us unique.
And all this is made with fine, natural and healthy ingredients which bring togheter the best qualities of one of the world's most successful cuisines.
A touch that is reflected in our tasty suggestions: from quesadillas and tortilla chips to our unbeatable selection of tacos, burritos and enchiladas, cochinita pibil alambres, fajitas..
And, for the most adventurous types, the best of our grill: original ribs, or a selection of meats with a unique and inimitable Mexican taste.
And to top off the experience, what could be better than a range of desserts thought to delight even the most demanding sweet tooth.
Every detail in our restaurants is designed to transport our customers into a genuine Mexican cantina. From the way our waiters are dressed, down to the details on the walls and bars, the use of traditional Aztec items such as pans to decorate the wall..all more reasons to stay a little longer and come back for more.